Welcome to America's Great Christian Network Serving Over Two Million People in Eastern Washington State, Northern Idaho, and Northeastern Oregon and Around The World
Need Your Help Regarding Moore On Life
Pastor Dave Moore's donation web site was hacked and according to Mike Marquardt, who handles the radio ministry for MOL, they stole all of the funds that you and others had given for the support of the program. Everyone received what you ordered but MOL lost the funds.
<![if !supportEmptyParas]> <![endif]>Therefore, they must go off the air at the end of this month UNLESS a number of members are led of the Lord to sponsor the program for only one month a year. You can send either $300.00 to sponsor one month starting with March or you can send $25.00 a month for the year. Obviously, the sponsorship check needs to be made payable to the ACN Network, not the 810 Club and of course it has to be in addition to your regular 810 Club dues.
<![if !supportEmptyParas]> <![endif]>You will be thanked on air as the sponsor for the month you are making the program possible. Pastor Moore is heard on KTW 630 AM and KTW 96.5 FM daily at 10am. He is also heard on KTAC 93.9 FM in Moses Lake and Central Washington at 12:30 noon. We are asking KTAC listeners to step forward and sponsor the KTAC program. First is the need to be sure Pastor Moore stays on KTW in Spokane and CDA.
<![if !supportEmptyParas]> <![endif]>As Tom Read has always stated, you are the program directors and you decide which programs remain on the air and which do not. You vote with your sponsorship. The thing that is unique about Pastor Moore is his Bible teaching is directly related to our daily living. Years ago he received a standing ovation when he exposed Obama during his first campaign. He is also outsoken regarding same sex marriage, homosexuality, and simply states what the Bible really says.
<![if !supportEmptyParas]> <![endif]>Please email us today after prayer and let us know if you will sponsor March, and then April and so on. Email 810club@810club.org.
<![if !supportEmptyParas]> <![endif]> Another emergency is the program of Pastor Craig Adams. He will be going off the air at 3pm on ACN unless you pick up the phone and call 509 972 1895. Simply say you want to thank Pastor Adams for picking up the teaching duties at 3pm in the Walk in the Word tradition.
<![if !supportEmptyParas]> <![endif]>You can also, as the Lord leads, send Pastor Adams a check at this address:
Pastor Craig Adams
Freedom Church
2701 West Lincoln Avenue
Yakima, WA 98902
Once again you will make the programming decision. ACN and KTW have been working diligently to provide teaching of what is really in the Bible. The Barna survey revealed that 90 some per cent of CHRISTIANS did not know. That is not acceptable. We can't be removing Bible teachers from the air when souls are searching for answers.
<![if !supportEmptyParas]> <![endif]> So please make these programs a matter of prayer and get back to us soon.
---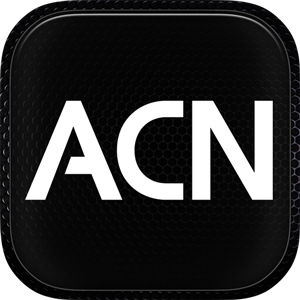 If you missed Dr. Rita Stec on It Seems To Me recently, you can click on the ACN logo to the left and hear the program. Tom Read and Dr. Rita discuss what foods to eat and which not to eat and why. They also will share with you what a TIA is and what you need to do to prevent experiencing one.
If you miss the program, click on the ACN logo to the left to hear the program and email all your friends. Everyone over 50, actually everyone who is concerned about their health and wellness needs to her what Dr. Stec has to say.
---
---
Hear Irvin Baxter live weekdays at 1pm on KTW 630 AM and KTW 96.5 FM in Spokane and KTAC 93.9 FM in Central Washington and now rebroadcast on the full ACN network at 8:30pm.
We Thank God For You as you have made it possible for thousands of souls to come to the Lord through the teaching you make possible on ACN!
---
"Rejoice always, pray continually, give thanks in all circumstances; for this is God's will for you in Christ Jesus."
(1 Thessalonians 5:16-19)
---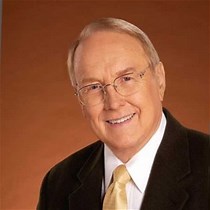 Family Talk with Dr. James Dobson, heard daily at 6pm on your local ACN network affiliated station.
Dr. Dobson is also currently heard on the LBS network (KTW 630 AM anbd KTW 96.5 FM) daily at 11:30am.
Dr. Dobson began his radio ministry with a once weekly half hour program that was heard on 1050 AM in Spokane. Today, years later, Dr. Dobson is still heard on KFIO 1050 AM, In The Air Everywhere in the inland Northwest.
---
TACOMA NARROWS BRIDGE AND JESS W. READ, M.D.
The Doctor and the Bridge
By Jess Read, MD as told to his son, Tom Read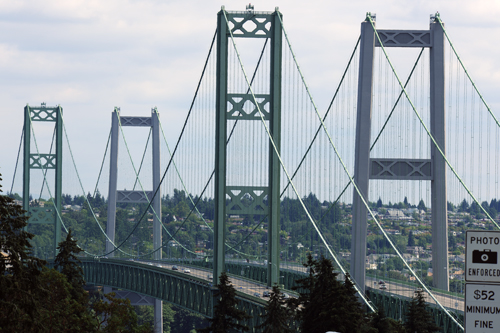 How is a prominent Tacoma, Washington Physician and Surgeon connected with the original Tacoma Narrows Bridge?
What part did Dr. Jess Read play in the history of the 1940 Narrows Bridge?
For the full, fascinating story, click on the Narrows Bridge picture above.
---
---
Dr. John G. Mitchell on the Unchanging Word program is heard daily at 3:30pm to provide the most powerful afternoon teaching hour on Christian Radio. He is teamed with James MacDonald from 3 to4pm on your local ACN network affiliated Christian station.
---
1050 AM is now back home, back where it started with the best Bible teachers in the country, as the newest affiliate of the American Christian Network. KFIO, The Magnificent 1050 AM, provides Christian programming to a wide area previously without local Christian radio. Reception reports have been phenomenal . For your reception report, email KFIO@KFIO.info.
---
History of 1050 AM and the historic KFIO call letters click HERE!
---
Gary Randall mentioned on his November 9th program on ACN that Dr. Jess Read was the last person to cross the Tacoma Narrows Bridge before it went down in 1940. Yes, that was Tom Read's father. Now, you can read the rest of the story.

Click HERE!
---
Here is a picture of the ACN and LBS icons that you will find at your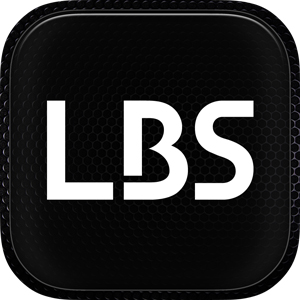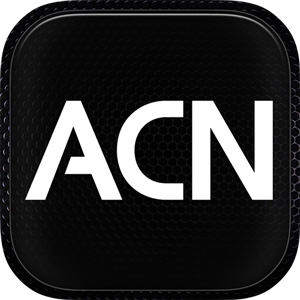 cellphone app store. Go to your app store on your cell hone and click on the black and white ACN icon and download the free app. The icons, as pictured, will be available on your phone. Simply click on the icon and the ACN network audio will start playing through your cell phone. After you download the ACN free app, then go back to the app store and download the LBS app. The iPhone and Android cell phones have the app available now for downloading.
For the Blackberry and other cell phone, click on ACN to listen to the ACN network and click on LBS to listen to the Liberty network.
---
Want a complete ACN program schedule or a schedule for any of the ACN network affiliates? Simply click on EMAIL and email us your name, full postal mailing address and the affiliate to which you listen: KSPO 106.5 FM Spokane, KFIO 1050 AM Inland Northest, KTW 630 AM Spokane, KYAK 930 AM Yakima, KGDN 101.3 FM Tri-Cities/Walla Walla, KTAC 93.9 FM Moses Lake/Othello, KTBI 810 AM Wenatchee and Central Washington.
---
If you do not already receive the 810 Club email programming bulletins, email 810Club@810Club.org now and ask to be placed on the list. Simply click on the radio.
---
ACN CEO, Tom Read, answers listener's questions that have been asked by 810 Club members. You can also email ACN with your questions.
Click here for ASK TOM READ.
---
Chiropractic Care * Corrective Exercises * Lifestyle Advice * Nutritional Counseling * Massage Therapy * Spinal & Postural Screenings. Northpointe Office 509-464-2273 MonroeOffice 509-326-3795 www.houkchiropractic.com Hear Dr. Houk on ACN Saturdays at 6am and KTW Saturdays at 7:00am and 1:30pm
. Sundays at 8:00am.

ACN announces the program "Hear It Again". The purpose is to hear again some of the great Bible teaching radio programs of the 40s and 50s. The series is now presenting historic programs of the Old Fashioned Revival Hour. "Hear It Again" is being aired Sundays at 10pm.
The story of the Old Fashioned Revival Hour traces the history of religious broadcasting in the United States. For the background and history of this program that featured Dr. Charles E. Fuller, click on the FULL STORY.
---
LISTEN TO ACN AND LBS NETWORKS ON ANY REGULAR TELEPHONE
Dial 1 605 477 4336 - Press 1. on your phone for ACN or 2. for LBS.
To change from one network to the other, press * and 1. for ACN and * 2. for LBS. Most cell phone, cable TV phones, and most local phone companies provide unlimited long distance.
---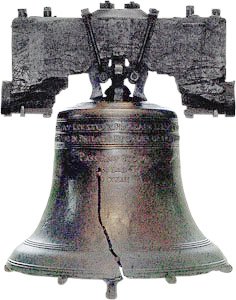 Mity Mike says, "KTAC is now an affiliate of th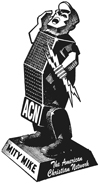 e
Liberty Broadcasting System".
ACN - Its All You Need