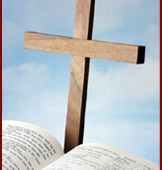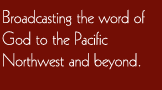 How does my church get a radio program on ACN?

How do I download the ACN and LBS network free Apps and Listen to ACN and LBS networks on my computer?


Mail address:

ACN Network
PO Box 31000
Spokane, WA 99223
Mailing Addess and Phone Number for Ministries
Email: acn@acn.cc
Phone: 1-509-443-1000
The finest Christian Bible teachers and leaders in the world are all on ACN:
Pastor Tony Evans
Pastor Rick Warren
Samantha Landy
Pastor Chip Ingram


The 810 Club is now able to process your credit cards with security through a Christian company.
You can now make a gift to the 810 Club on line with your credit card. Click here.
We want to thank those of you who have been providing financial assistance to the 810 Club by using your credit card on line, above.
Request the weekly email programming bulletin from the 810 Club.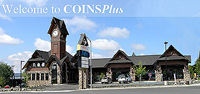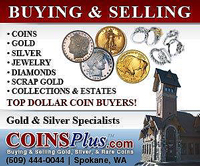 David Jeremaih heard in a three state area on your local ACN network affiliated station.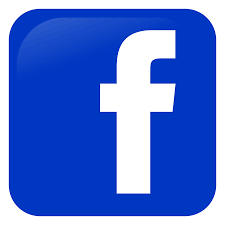 Welcome to America's Great Christian Network Serving Over Two Million People in Eastern Washington State, Northern Idaho, and Northeastern Oregon and Around The World
Compassion International, working with local churches, is bringing the future generation to the Lord. This is an important ministry if the world is going to be preserved for Christianity.
Tune in tomorrow, Saturday at 11:30am and 6:30pm to hear a special report on how this can be accomplished.
COMPASSION INTERNATIONAL DELIVERS CHILDREN FROM POVERTY IN JESUS' NAME
That is their mission, which they work to achieve through a holistic approach to child development. They carefully blend physical, social, economic and spiritual care together…in Jesus' name.
THEY HELP DEVELOP CHILDREN INTO ALL GOD INTENDS THEM TO BE
Child development equips children today with skills to succeed tomorrow. Holistic child development provides opportunities that encourage the healthy development of all aspects of a child — spiritually, physically, socially, emotionally, and even economically.
Holistic child development means we begin assisting a child in poverty, in some cases, when the child is still in the womb, and it means we go all the way through young adulthood with the child.
Holistic child development requires a long-term approach and goes beyond simple involvement in the life of a child. It involves long-term dedication and perseverance, and it changes as a child's needs change. Holistic child development is tailored to a child's age, gender, health, culture and family situation.
Learn More About How They View Child Development
THEY DO ALL OF THEIR WORK THROUGH LOCAL CHURCHES
They work with thousands of local churches around the world, and each church partner tailors our holistic child development model to the contextualized needs of the children in its community, to best deliver the whole-life care the children need.
They work primarily through child sponsorship, but also have specific initiatives to help babies and mothers, to develop future leaders, and to meet critical needs.
Urge your friends to tune in Saturday, May 18th at 11:30am and again at 6:30pm on your local ACN network affiliated station.
---
---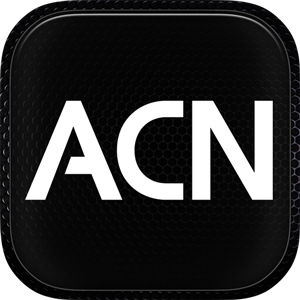 If you missed Dr. Rita Stec on It Seems To Me recently, you can click on the ACN logo to the left and hear the program. Tom Read and Dr. Rita discuss "alternative medicine" and why it is no longer alternative.
If you missed the program, click on the ACN logo to the left to hear the program and email all your friends. Everyone over 50, actually everyone who is concerned about their health and wellness needs to her what Dr. Stec has to say.
---
---
Hear Irvin Baxter live weekdays at 1pm on KTW 630 AM and KTW 96.5 FM in Spokane and KTAC 93.9 FM in Central Washington and now rebroadcast on the full ACN network at 8:30pm.
We Thank God For You as you have made it possible for thousands of souls to come to the Lord through the teaching you make possible on ACN!
---
"Rejoice always, pray continually, give thanks in all circumstances; for this is God's will for you in Christ Jesus."
(1 Thessalonians 5:16-19)
---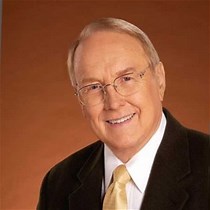 Family Talk with Dr. James Dobson, heard daily at 6pm on your local ACN network affiliated station.
Dr. Dobson is also currently heard on the LBS network (KTW 630 AM anbd KTW 96.5 FM) daily at 11:30am.
Dr. Dobson began his radio ministry with a once weekly half hour program that was heard on 1050 AM in Spokane. Today, years later, Dr. Dobson is still heard on KFIO 1050 AM, In The Air Everywhere in the inland Northwest.
---
TACOMA NARROWS BRIDGE AND JESS W. READ, M.D.
The Doctor and the Bridge
By Jess Read, MD as told to his son, Tom Read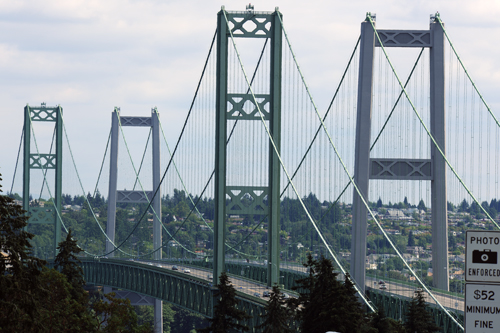 How is a prominent Tacoma, Washington Physician and Surgeon connected with the original Tacoma Narrows Bridge?
What part did Dr. Jess Read play in the history of the 1940 Narrows Bridge?
For the full, fascinating story, click on the Narrows Bridge picture above.
---
---
Dr. John G. Mitchell on the Unchanging Word program is heard daily at 3:30pm to provide the most powerful afternoon teaching hour on Christian Radio. He is teamed with James MacDonald from 3 to4pm on your local ACN network affiliated Christian station.
---
1050 AM is now back home, back where it started with the best Bible teachers in the country, as the newest affiliate of the American Christian Network. KFIO, The Magnificent 1050 AM, provides Christian programming to a wide area previously without local Christian radio. Reception reports have been phenomenal . For your reception report, email KFIO@KFIO.info.
---
History of 1050 AM and the historic KFIO call letters click HERE!
---
Gary Randall mentioned on his November 9th program on ACN that Dr. Jess Read was the last person to cross the Tacoma Narrows Bridge before it went down in 1940. Yes, that was Tom Read's father. Now, you can read the rest of the story.

Click HERE!
---
Here is a picture of the ACN and LBS icons that you will find at your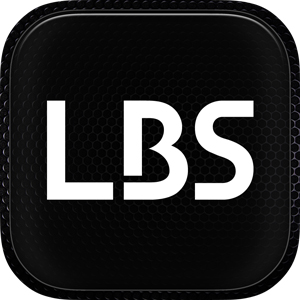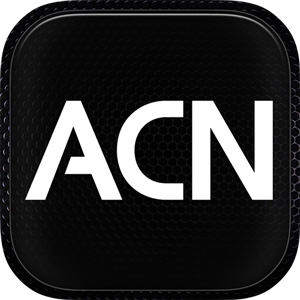 cellphone app store. Go to your app store on your cell hone and click on the black and white ACN icon and download the free app. The icons, as pictured, will be available on your phone. Simply click on the icon and the ACN network audio will start playing through your cell phone. After you download the ACN free app, then go back to the app store and download the LBS app. The iPhone and Android cell phones have the app available now for downloading.
For the Blackberry and other cell phone, click on ACN to listen to the ACN network and click on LBS to listen to the Liberty network.
---
Want a complete ACN program schedule or a schedule for any of the ACN network affiliates? Simply click on EMAIL and email us your name, full postal mailing address and the affiliate to which you listen: KSPO 106.5 FM Spokane, KFIO 1050 AM Inland Northest, KTW 630 AM Spokane, KYAK 930 AM Yakima, KGDN 101.3 FM Tri-Cities/Walla Walla, KTAC 93.9 FM Moses Lake/Othello, KTBI 810 AM Wenatchee and Central Washington.
---
If you do not already receive the 810 Club email programming bulletins, email 810Club@810Club.org now and ask to be placed on the list. Simply click on the radio.
---
ACN CEO, Tom Read, answers listener's questions that have been asked by 810 Club members. You can also email ACN with your questions.
Click here for ASK TOM READ.
---
Chiropractic Care * Corrective Exercises * Lifestyle Advice * Nutritional Counseling * Massage Therapy * Spinal & Postural Screenings. Northpointe Office 509-464-2273 MonroeOffice 509-326-3795 www.houkchiropractic.com Hear Dr. Houk on ACN Saturdays at 6am and KTW Saturdays at 7:00am and 1:30pm
. Sundays at 8:00am.

ACN announces the program "Hear It Again". The purpose is to hear again some of the great Bible teaching radio programs of the 40s and 50s. The series is now presenting historic programs of the Old Fashioned Revival Hour. "Hear It Again" is being aired Sundays at 10pm.
The story of the Old Fashioned Revival Hour traces the history of religious broadcasting in the United States. For the background and history of this program that featured Dr. Charles E. Fuller, click on the FULL STORY.
---
LISTEN TO ACN AND LBS NETWORKS ON ANY REGULAR TELEPHONE
Dial 1 605 477 4336 - Press 1. on your phone for ACN or 2. for LBS.
To change from one network to the other, press * and 1. for ACN and * 2. for LBS. Most cell phone, cable TV phones, and most local phone companies provide unlimited long distance.
---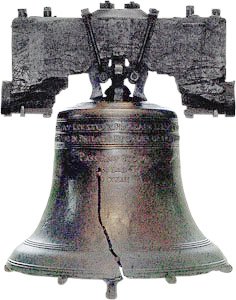 Mity Mike says, "KTAC is now an affiliate of th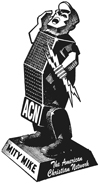 e
Liberty Broadcasting System".
ACN - Its All You Need