Welcome to America's Great
Christian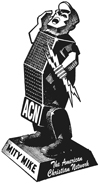 Network
Serving Over Two Million People in Eastern
Washington
State, Northern Idaho,
and
Northeastern Oregon and Around The World
Via The Internet

Special note from ACN CEO, Tom Read: Melinda and I were with Laura Ingram two days ago and she is an oustanding, inspirational platform speaker. We were both inpressed with Laura and felt she is even better in person than on TV. This is a rare opportunity to see and hear Laura in Eastern Washington.
For more info on the Spokane Conference, click on STEELING THE MIND above.
Listen to Patriot Radio with Matt Shea Tuesday and Thursday and Kevin Wolter on True Wealth, sponsored by Coins Plus, Monday, Wednesday, and Friday at 4pm and again at 9pm on ACN. To contact True Wealth, email Info@coinsplus.com.
---
How To Listen To ACN and LBS Networks On Your Computer. Click Here.
Gary Randall mentioned on his November 9th program on ACN that Dr. Jess Read was the last person to cross the Tacoma Narrows Bridge before it went down in 1940. Yes, that was Tom Read's father. Now, you can read the rest of the story. Click HERE!
---
Dr. James Dobson and his son have a new program, Dr. James Dobson's Family Talk, weekdays at 6pm, exclusively on ACN.
Have Dinner With Dobson weekdays at 6pm.
"EYE ON ______" highlights a different Eastern Washington town each Sunday at 12:30pm on ACN.
On Eye On, we continue our tour of Central and Eastern Washington's top tourist attractions.

---
Here is a picture of the ACN and LBS icons that you will find at your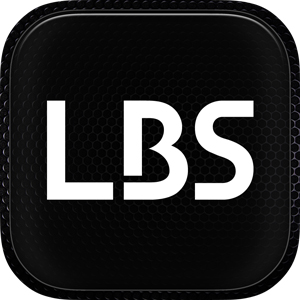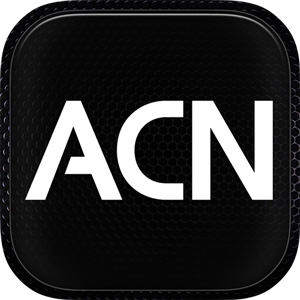 cellphone app store. Go to your app store on your cell hone and click on the black and white ACN icon and download the free app. The icons, as pictured, will be available on your phone. Simply click on the icon and the ACN network audio will start playing through your cell phone. After you download the ACN free app, then go back to the app store and download the LBS app. The iPhone and Android cell phones have the app available now for downloading.
For the Blackberry and other cell phone, click on ACN to listen to the ACN network and click on LBS to listen to the Liberty network.
---
Want a complete ACN program schedule or a schedule for any of the ACN network affiliates? Simply click on EMAIL and email us your name, full postal mailing address and the affiliate to which you listen: KSPO 106.5 FM Spokane, KTRW 630 AM Spokane, KYAK 930 AM Yakima, KGDN 101.3 FM Tri-Cities/Walla Walla, KTAC 93.9 FM Moses Lake/Othello, KTBI 810 AM Wenatchee and Central Washington.
---
If you do not already receive the 810 Club email programming bulletins, email 810Club@810Club.org now and ask to be placed on the list. Simply click on the radio.
---
ACN CEO, Tom Read, answers listener's questions that have been asked by 810 Club members. You can also email ACN with your questions.
Click here for ASK TOM READ.
---
The Unchanging Word with Dr. Mitchell Now On Each Weekday At 11am.

---

Chiropractic Care * Corrective Exercises * Lifestyle Advice * Nutritional Counseling * Massage Therapy * Spinal & Postural Screenings Northpointe Office 509-464-2273 Monroe Office 509-326-3795 www.houkchiropractic.com
Hear Dr. Houk on ACN Saturdays at 6am and KTW Saturdays at 7:00am and 1:30pm. Sundays at 8:00am.
---
God, Family and Country with David Taylor Guest: Jason Overstreet
This week, on God, Family and Country, David and Jason take a look at the economy. Caterpillar announced a fourth straight year of decline in sales and Zerohedge asks, "how much worse the global industrial depression get?" Are negative interest rates on the horizon here in the US, hear our thoughts. The 2016 Legislative Session is all about firearms and we discuss what the proposed extreme risk protection orders mean to you. All this and more, this week, on God, Family and Country.

KTW: Monday 12:30pm ACN : Saturday 10:30am
---
Steven Maggi Show Subject:
This week on the Steven Maggi Show, liberal columnist E. J. Dionne gives us his view of the conservative movement. Also, diet guru Dr. Robert Lustig drops by to share a way of eating that will lead to better health and slimmer waistlines.


The Times for The Steven Maggi Show:
ACN Network: Saturday 7:30am Sunday: 12:00pm
KTW 630 AM: Saturday: 8:30, 11:30am Sunday: 8:30am
---
IT SEEMS TO ME with TOM READ Guest: Rita Stec, MD and Geoff Bond
Dr. Stec is a practicing MD in Southern California in general surgery, radiation oncology, and internal medicine. Geoff Bond is an Evolutionary Lifestyle Anthropologist and a health and wellness lecturer. On this first of a series of It Seems To Me programs, host Tom Read (www.tomread.info) will ask Dr. Stec and Geoff question that you have emailed us for the program.
ACN Network: Saturday 6:30pm Sunday 7:00am, 6:30pm
KTW - 630 AM: Saturday: 6:30am, 8:00am, 1:00pm, 6:30pm Sunday: 7:30am, 5:30pm
---
Jason Overstreet is no longer airing his own program. He needs individual or corporate sponsors to come forward in order for him to continue.
---
JOHN LOEFFLER'S STEEL ON STEEL - The Alternative News Radio on KTW Sundays at Noon and now on ACN with a special ACN program Saturdays at 6pm.
02/06/2016 Know Thyself: With silly season in full swing, it is important to examine our past and determine if our country is walking down a familiar path today. In this week's boralogue, John looks back to the stock market crash in 1929 and our government's unhelpful reaction to it. What lessons can we learn from this? More importantly, with politicians offering free goodies and decrying capitalism, are we ready to listen?
<![if !supportEmptyParas]> <![endif]>We're taking a whirlwind tour of the globe this week beginning in Sweden, where we invite Nima Gholam Ali Pour (www.situationmalmo.nu), Vice Chairman of Perspectives on Israel, to analyze the Palestinian-friendly Kairos document and how it and the Swedish media are fomenting a growing anti-Israel movement in that country.
<![if !supportEmptyParas]> <![endif]>Next we travel to the Orient with columnist and East Asia expert Gordon Chang (www.gordonchang.com) who discusses not only China's crumbling economy and military expansion but also the dangers of North Korean missile testing. Could the United States be vulnerable?
<![if !supportEmptyParas]> <![endif]>John takes some time to discuss U.S. interest rates and the markets, Russia's involvement with Ukraine and Syria, and the persecution of Christians by ISIS-controlled countries in the Middle East.
<![if !supportEmptyParas]> <![endif]>We end our global tour back in Europe where David Goldman (www.reorientgroup.com), Managing Director at Reorient Group, studies Germany's identity crisis in the wake of refugee violence and shows that their reaction to the emergency is related to their past. Could an identity crisis also be at the heart of Islam in the modern world, influencing violent incidents?
<![if !supportEmptyParas]> <![endif]>John's quote of the week: "Knowing who you are is important to functioning in the world especially in terms of a worldview. When you forget who you are – as a country, as a person, as an organization – then you typically get into trouble when you encounter other groups that don't have that problem.
<![if !supportEmptyParas]> <![endif]><![if !supportEmptyParas]> <![endif]>IMPORTANT NOTE: John has lost one of his sponsors due to sudden unemployment. We need a new family to step forward as a participating sponsor to keep John on the air. Email ACN@ACN.cc and tell us the monthly amount you can invest in freedom by helping to sponsor John.
<![if !supportEmptyParas]> <![endif]>Steel on Steel is made possible and sponsored by
Eric Katzer of Westcoast Window Cleaning of Spokane. Phone 509 325 9484.
---
ACN announces the program "Hear It Again". The purpose is to hear again some of the great Bible teaching radio programs of the 40s and 50s. The series is now presenting historic programs of the Old Fashioned Revival Hour. "Hear It Again" is being aired Sundays at 10pm.
The story of the Old Fashioned Revival Hour traces the history of religious broadcasting in the United States. For the background and history of this program that featured Dr. Charles E. Fuller, click on the FULL STORY.
---
As heard on ACN - Click above Banner for more information on Purity Products.

---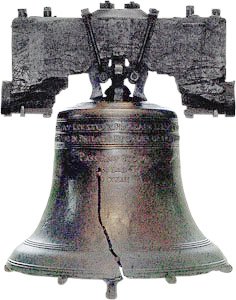 Mity Mike says, "KTAC is now an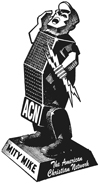 affiliate of the
Liberty Broadcasting System".
ACN - Its All You Need