Welcome to America's Great Christian Network Serving Over Two Million People in Eastern Washington State, Northern Idaho, and Northeastern Oregon and Around The World
---
---
IMPORTANT BULLETIN: BARRONELLE STUTZMAN WILL BE ON ACN SATURDAY AT NOON WITH AN UPDATE ON THE IMPORTANT LAWSUIT, ARLENE'S FLOWERS VS STATE OF WASHINGTON AND ARLENE'S FLOWERS VS INGERSOLL.
DON'T MISS THIS UPDATE TODAY AT nOON ON ACN. PLEASE PHONE AND CONTACT ALL OF YOUR FRIENDS AND PASTOR.
THIS CASE AT THE SUPREME COURT HAS FAR REACHING CONSEQUENCES FOR OUR RELIGIOUS FREEDOMS.
---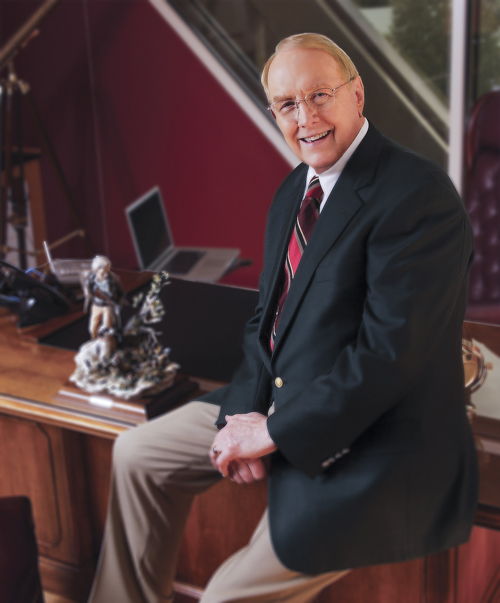 Hear Dr. James Dobson on Family Talk exclusively on the ACN network daily at 6pm and on the LBS network (KTW 630 AM and KTW 96.5 FM) daily at 11:30am
---
TACOMA NARROWS BRIDGE AND JESS W. READ, M.D.
The Doctor and the Bridge
By Jess Read, MD as told to his son, Tom Read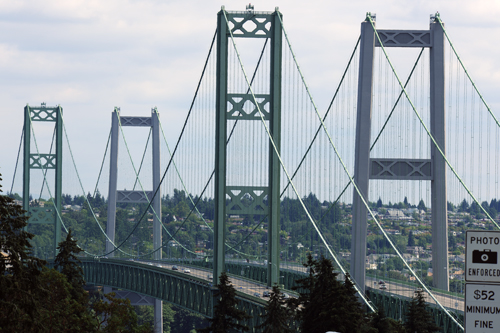 How is a prominent Tacoma, Washington Physician and Surgeon connected with the original Tacoma Narrows Bridge?
What part did Dr. Jess Read play in the history of the 1940 Narrows Bridge?
For the full, fascinating story, click on the Narrows Bridge picture above.
---
---
Dr. John G. Mitchell on the Unchanging Word program is now heard daily at 3:30pm to provide the most powerful afternoon teaching hour on Christian Radio. He is teamed with James MacDonald from 3 to4pm on your local ACN network affiliated Christian station.
---
1050 AM is now back home, back where it started with the best Bible teachers in the country, as the newest affiliate of the American Christian Network. KFIO, The Magnificent 1050 AM, provides Christian programming to a wide area previously without local Christian radio. Reception reports have been phenomenal . For your reception report, email KFIO@KFIO.info.
---
History of 1050 AM and the historic KFIO call letters click HERE!
---
"Eyes On Washington" is one of Seattle's most popular radio programs among Christians. It is produced through the Salem Christian stations in Seattle and has been a primary source of "straight talk" about state and national issues of importance to Christians, from a Biblical perspective.
The program features Pastor Marty McClendon and Doug Basler. A special state wide weekly version of Eyes On Washington is now heard Saturdays at its new time of 11am on the full ACN radio network.
Pastor McClendon can be reached by mail at the following address:
PMB 173, 5500 Olympic Drive, Suite H 105, Gig Harbor, Washington 98335. Telephone 1 800 738 1474.
---
Gary Randall mentioned on his November 9th program on ACN that Dr. Jess Read was the last person to cross the Tacoma Narrows Bridge before it went down in 1940. Yes, that was Tom Read's father. Now, you can read the rest of the story.

Click HERE!
---
Here is a picture of the ACN and LBS icons that you will find at your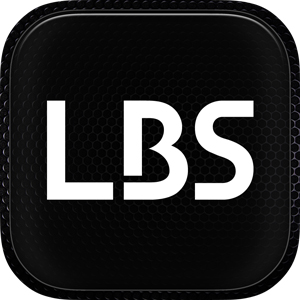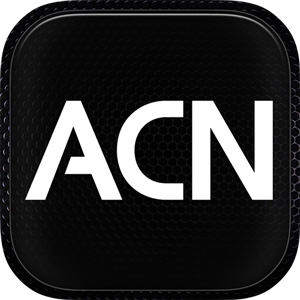 cellphone app store. Go to your app store on your cell hone and click on the black and white ACN icon and download the free app. The icons, as pictured, will be available on your phone. Simply click on the icon and the ACN network audio will start playing through your cell phone. After you download the ACN free app, then go back to the app store and download the LBS app. The iPhone and Android cell phones have the app available now for downloading.
For the Blackberry and other cell phone, click on ACN to listen to the ACN network and click on LBS to listen to the Liberty network.
---
Want a complete ACN program schedule or a schedule for any of the ACN network affiliates? Simply click on EMAIL and email us your name, full postal mailing address and the affiliate to which you listen: KSPO 106.5 FM Spokane, KTRW 630 AM Spokane, KYAK 930 AM Yakima, KGDN 101.3 FM Tri-Cities/Walla Walla, KTAC 93.9 FM Moses Lake/Othello, KTBI 810 AM Wenatchee and Central Washington.
---
If you do not already receive the 810 Club email programming bulletins, email 810Club@810Club.org now and ask to be placed on the list. Simply click on the radio.
---
ACN CEO, Tom Read, answers listener's questions that have been asked by 810 Club members. You can also email ACN with your questions.
Click here for ASK TOM READ.
---
The Unchanging Word with Dr. Mitchell Now On Each Weekday At 3:30pm.
Listen to Patriot Radio with Matt Shea Tuesday and Thursday and Kevin Wolter on True Wealth, sponsored by Coins Plus, Monday, Wednesday, and Friday at 4pm and again at 9pm on ACN. To contact True Wealth, email Info@coinsplus.com.
---

Chiropractic Care * Corrective Exercises * Lifestyle Advice * Nutritional Counseling * Massage Therapy * Spinal & Postural Screenings Northpointe Office 509-464-2273 Monroe Office 509-326-3795 www.houkchiropractic.com
Hear Dr. Houk on ACN Saturdays at 6am and KTW Saturdays at 7:00am and 1:30pm. Sundays at 8:00am.
---
It Seems To Me with Tom Read Guest: Gavin Mccloud
Not all actors are liberals. The Captain of the Love Boat shares with host Tom Read how he managed his career in Hollywood as an outspoken Christian..
Eyes On Washington with Marty McClendon Guest: Jim Walsh
Dino Rossi is running for Congress and Marty will discuss with Dino the important issues and what needs to be done in Congress on his program Saturday at 11am on ACN.
ACN Saturday 11am

---
God, Family and Country with David Taylor Guest: Marshall Clark
This week, on God, Family and Country, David and Marshall go down several rabbit holes discussing the legislature and the 2017 November elections. There are several special elections this year and we'll tell you which ones to pay attention to. Also, there are three Advisory Votes on the November ballot. We discuss Advisory Votes 16 and 17 this week. Hear all this and more, this week, on God, Family and Country.

---
Liberty and Posterity with Ron Higgins
The Saturday October 14th broadcast address the US Constitution and the need to elect competent, honest individuals who have high integrity.
The broadcast covers Article I, Sections 3 through 6, which address the US Senate and discuss the rules for the functioning of both the Senate and House of Representatives, and discusses how bills become law.

LBS Network: KTW - 630 AM and 96.5 FM Sunday 1:30PM
ACN Network: Saturdays at 10:00am
---
John Jacob Schmidt Program on KTW 630 AM and KTW 96.5 FM
With all that's going on in the world -- North Korea EMP threat, Iran's threat's to destroy Israel and the US, and domestic insurrection being planned and carried out -- as Christians, should we live in fear? YES! John Jacob discusses exactly how believers should live in fear and be prepared to serve to advance the kingdom when bad things happen. And he discusses the proper role of fear, and just what (or who) we indeed should fear. Tune in on Saturday on KTW from 9am to 9:30!

LBS Network: KTW - 630 AM and 96.5 FM Saturdays 9:00am
---
Jim Whites Saturday Radio Program - Critical Disclosure

This week's broadcast of Critical Disclosure may as well be dubbed the "Saturday Show of Scandals", due to the pressing topics that are in the headlines as of late. We'll talk about the latest version of the Vegas shooting story, the pulling back of the curtain of abuse that drapes the Hollywood stage, and the efforts to expose and indict Hillary, Obama, and the criminals behind the Russian Uranium One deal.

Jim – Food for Liberty

http://foodforliberty.com

KTW 630 AM and KTW 96.5 FM Saturdays at 8:30am

---
JOHN LOEFFLER'S STEEL ON STEEL - The Alternative News Radio on Sundays at Noon and on KTW 630 AM and KTW 96.5 FM.

John's quote of the week:

"Marxism had a political worldview, a religious worldview, and an economic worldview. They are not biblical worldviews. They do not come from Judeo-Christian tradition and background. Why do you think the assault on Western civilization is so virulent and angry and aggressive? That's why."
---
<![if !supportEmptyParas]> <![endif]>IMPORTANT NOTE: John has lost one of his sponsors due to sudden unemployment. We need a new family to step forward as a participating sponsor to keep John on the air. Email ACN@ACN.cc and tell us the monthly amount you can invest in freedom by helping to sponsor John.
<![if !supportEmptyParas]> <![endif]>Steel on Steel is made possible and sponsored by
Eric Katzer of Westcoast Window Cleaning of Spokane. Phone 509 325 9484.
---
---
ACN announces the program "Hear It Again". The purpose is to hear again some of the great Bible teaching radio programs of the 40s and 50s. The series is now presenting historic programs of the Old Fashioned Revival Hour. "Hear It Again" is being aired Sundays at 10pm.
The story of the Old Fashioned Revival Hour traces the history of religious broadcasting in the United States. For the background and history of this program that featured Dr. Charles E. Fuller, click on the FULL STORY.
---
LISTEN TO ACN AND LBS NETWORKS ON ANY REGULAR TELEPHONE
Dial 1 605 477 4336 - Press 1. on your phone for ACN or 2. for LBS.
To change from one network to the other, press * and 1. for ACN and * 2. for LBS. Most cell phone, cable TV phones, and most local phone companies provide unlimited long distance.
---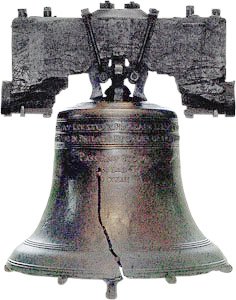 Mity Mike says, "KTAC is now an affiliate of th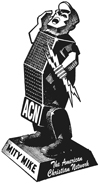 e
Liberty Broadcasting System".
ACN - Its All You Need